Name
Mark L. Eisen
Phone
615 778-1818
Mobile
615 594-7315
Fax
615 778-8898
Address
9175 Carothers Parkway
City
Franklin TN 37067
Country
USA

---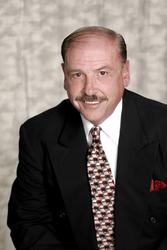 A graduate of the University of Massachusetts Eisenberg School of Business, after an extensive career in marketing and sales management roles for some very well known consumer product companies, Mark decided he was ready for a change in direction. With significant experience in sales, marketing, advertising and negotiating, coupled with a real desire to help people achieve their goals, Mark realized that his skills would best translate into the Real Estate market.
Over the years having conducted business with a diverse group of domestic and international companies alike, the breadth of Mark's experience includes campaign design, consultative sales, client satisfaction, strategic planning, business development, market analysis, and business management. Mark is also a skilled negotiator having negotiated contracts with numerous companies around the world in order to further the success of the companies on whose behalf he was negotiating.
"I believe that the home is what gives people balance in their lives and helps create their futures. As a result, I listen very carefully to my clients and focus on their needs and getting the most out of the real estate market. I push hard for their satisfaction in the house or property they are buying or selling as well as maximizing their money and minimizing their time investment.
It's a passion of mine and my client's happiness is crucial to my success – that's what drives me to work hard!"
Over the years, Mark has developed a reputation for honesty, integrity, fairness, reliability and professionalism. His work ethic, discipline and commitment to his clients' overall satisfaction from beginning to end is what sets him apart from the rest.
"If you allow me to help you buy or sell your next piece of property, I promise I will use all my skills and experience to make the process as smooth and hassle-free as possible."

Mark Eisen